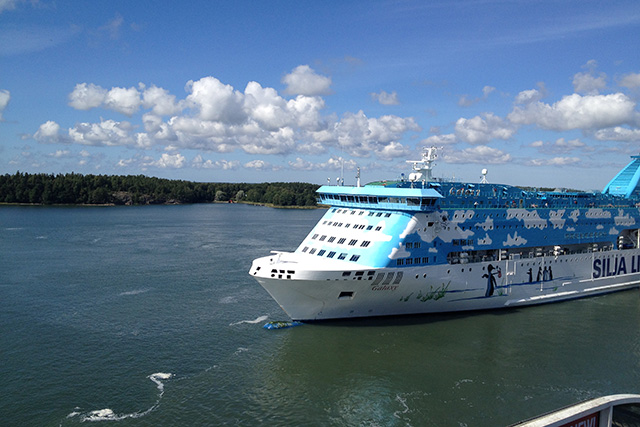 The research group that Tim is working for at the University scheduled an all day conference on a cruise. Turns out that it is as cost effective as reserving another space and ordering in catering for two meals, teas and snacks for five people. I joined as a possible future member of the research team and was introduced to the project.
We left the Turku harbor at 8:15 in the morning on the ship above. Maaaaybe 50 people were on the ship, so it seemed pretty empty. We had buffet breakfast, took a quick tour of the ship and settled into one of the conference rooms downstairs. Turns out watching islands float past is pretty conducive to a productive meeting. What a beautiful place to get inspired by!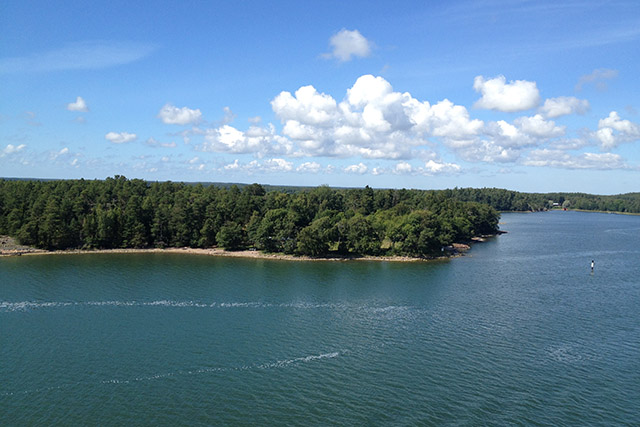 The ship stopped in Mariehamn, the capital of the Åland Islands and we switched ships to head back to Turku while it continued on to Stockholm. The Åland Islands are part of Finland, but culturally and linguistically they identify with Sweden. They have their own flag and are considered an autonomous state. Other than the harbor, we didn't venture into Mariehamn as did a surprising number of other passengers. Many Turku area Finns just spend the day on the ships, relaxing, drinking, eating, shopping duty free and taking in the sights of the Gulf of Bothnia. The return cruise was much busier than the outgoing cruise, many passengers were coming from Stockholm and we were one of 4 or 5 groups using the conference rooms.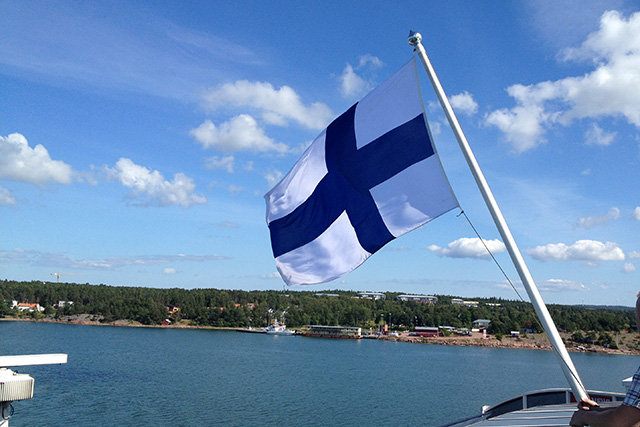 Since I've arrived in Finland the weather has been a steady 74F/23C and sunny everyday. The weather forecast shows that the cloudy and rainy weather that Tim endured all of July is going to return after this weekend but yesterday on the boat couldn't have been nicer. Most of us took advantage of the duty free shopping as well. Hello cheap alcohol!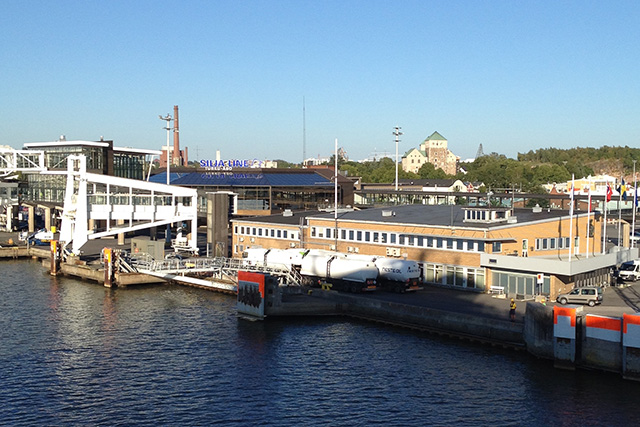 Heading back into the Turku harbor at the end of the day you can see the mechanics of an active harbor and the green roofed Turku Castle in the near distance. The Castle has stood over the Aura River and the harbor since the late 13th century and will be an exploration for another day. Hopefully this also won't be my last cruise – such a great way to travel this area!