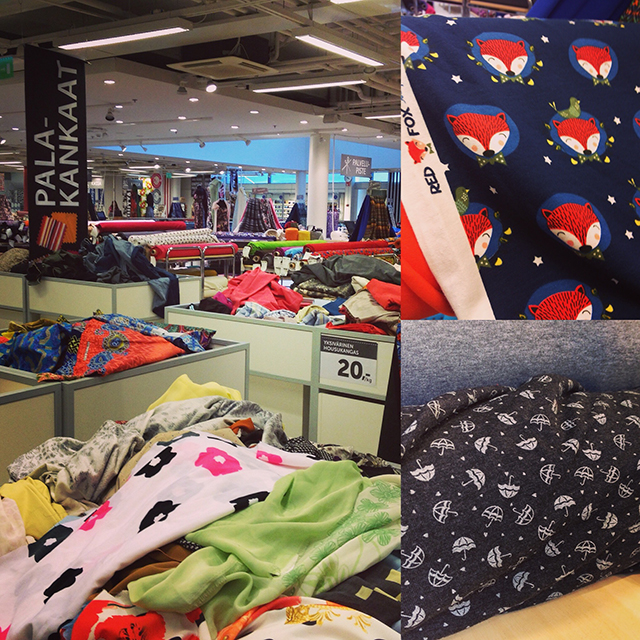 Further internet exploration led me to Eurokangas, a fabric store on the 3rd floor above my regular grocery store in the city center of Turku. From their website, it looked like mostly home dec fabric, which there was a lot of, but this store is really amazing. They have a huge selection of apparel fabrics, including fancy bridal and formal fabrics, but also some clearance fabrics starting at 20 euros a pound, significantly more expensive than Jätti-Rätti, but still a pretty good deal. Out of all the fabric on bolts there, I was drawn to the amazing selection of printed jersey knit, which I have almost no experience sewing with. But on my sewing bucket list is a jersey knit dress and the patterns were soooooo cute (foxes! tiny umbrellas!) that I was really tempted. The price was about 12 euros a meter, but the width was wide. I don't normally buy this type of fabric, so I am not sure if this is a good price or not.
On a separate note, one thing I wasn't expecting to be wanting in Finland was US cooking measurements. In Canada, this wasn't too much of a problem as I had all of my kitchen stuff with me and things were often labeled in both types of measurements (and butter was sold by the pound). In Finland, butter is sold by the gram, and not equal to any pound conversions. The kitchen in our sublet is pretty well stocked, but the deciliter measuring cups were making it hard to convert for my US recipes in cups. Stockmann's (which I always refer to as Simons – a similar Canadian department store), a large department store in the city center had a really nice kitchenware department on the 3rd floor. I was able to have a choice of cup measurements.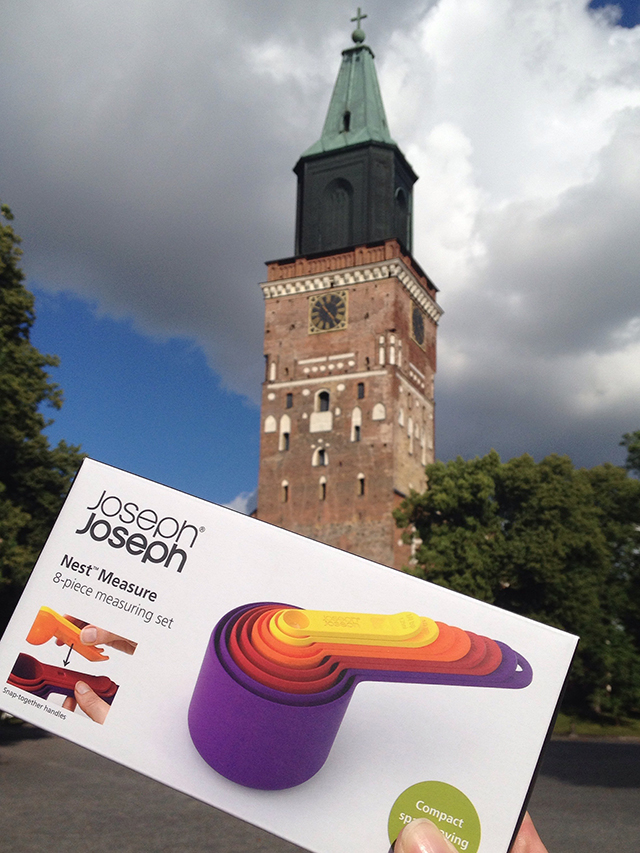 I wasn't the only one taking weird tourist photos at the Turku Cathedral, I swear! Now I am all set with my cups and tablespoon measurements!