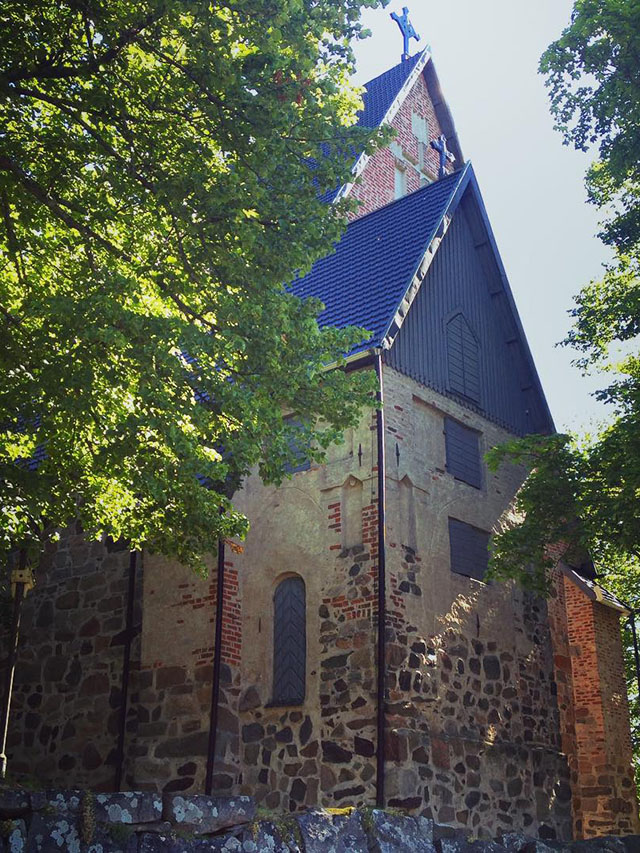 When I was using Google maps to figure out my river running route, I was zooming around and saw something labeled kirkko, which is one of the few Finnish words I recognize. I did a quick search, thinking it was nothing special and realized that I found a church that was built in the 15th century. In North America, buildings dating from the late 18th century are considered old, so I am constantly impressed by the age of things in Europe.
This would be a bit of a hike from the city center on foot, but surely there is a bus route in that direction. I have just pumped up the tires on the bike that was left to us by our landlords, and I knew that it would be easy to get to – just off my regular running trail, maybe a 15 minute ride.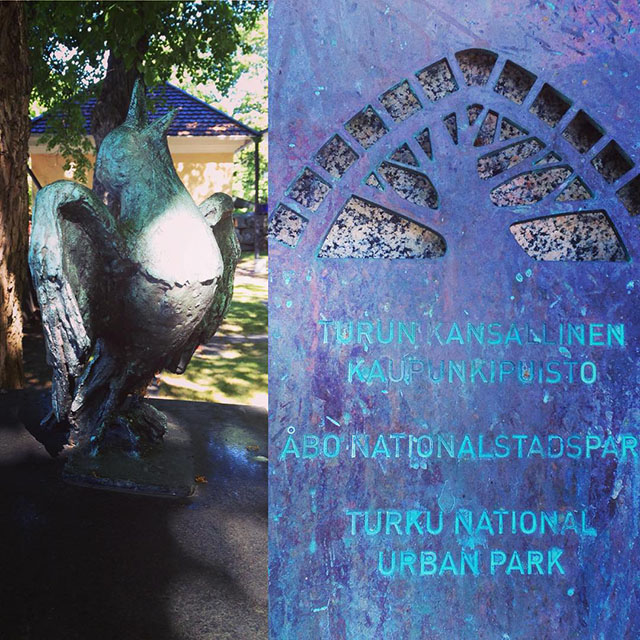 The church is tucked in against a road and some housing on the other sides so the grounds are small and mostly taken up by a cemetery, both old and newish. While the grounds are tranquil today, they may have been the site of sacrifices in a pre-Christian era.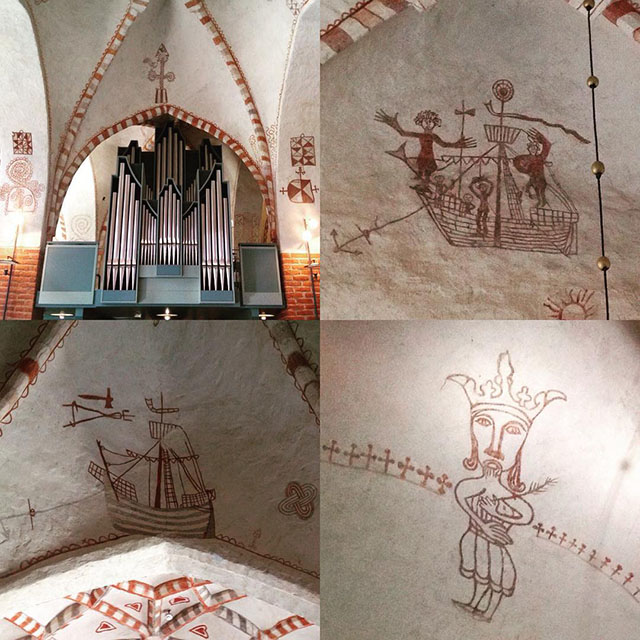 They were doing renovation, so I didn't get excellent interior shots but the inside is really really cool. The ceiling is covered in crude (but captivating!) drawings called secco which differs from frescoes in that they are painted on dry plaster. The paintings were made at the time that the church was built in the late 15th century and have been covered, uncovered, restored, and restored again. Apparently one painting depicting a devil holding a bag of money and a whip didn't make the rennos. It was deemed unsuitable and painted over.
The Turku and Kaarina Parish Union website has more detailed history of the church, and even the pdf is in English so if you are interested don't miss that either.