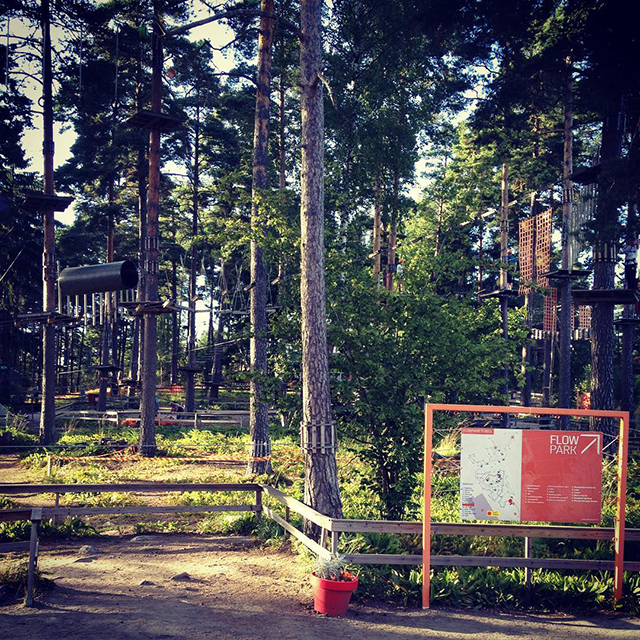 Friday afternoon a research assistant at the University suggested we all go to Flowpark Turku for some end-of-the-week fun. This small park is tucked between a busy road and a shopping mall but never felt like you were in the middle of the city once you were there.
The concept is that you sign a waiver, put on a harness and helmet (provided of course), get a few minutes of instruction on your carabiners and how to always be attached to something, have a brief test with a staff person and then are let loose in the park. Climbing routes were marked with difficulty levels and you could pick wherever you wanted to go without waiting for a group or further instruction which was really nice. It helped that it wasn't too busy – so no waiting for routes to open up and no one waiting for you to finish an obstacle.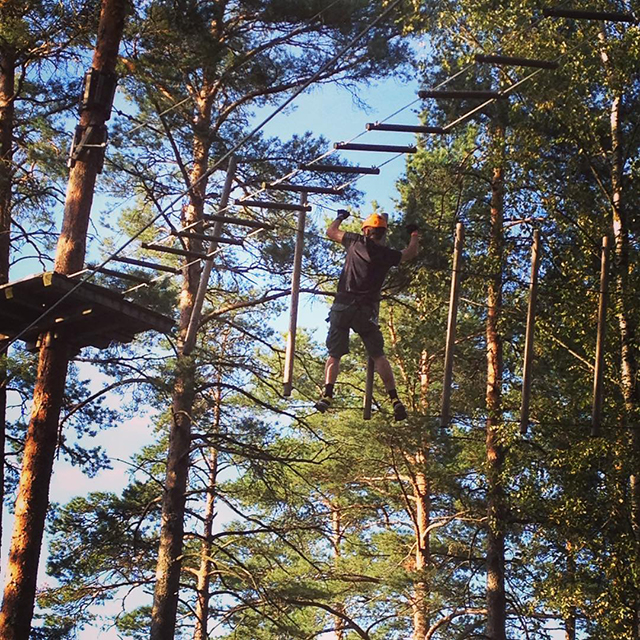 The routes had a mix of challenges, usually 6-8 different activities per route and some were harder than others. The swinging bridge was nearly impossible for most of us, but the vertical posts above were pretty easy. You move through each obstacle, one person at a time and move from the starting platforms from tree to tree. We planned on starting with an easy green route, but took a wrong turn and ended up on a more advanced course. Maybe that is the best way – jump right in!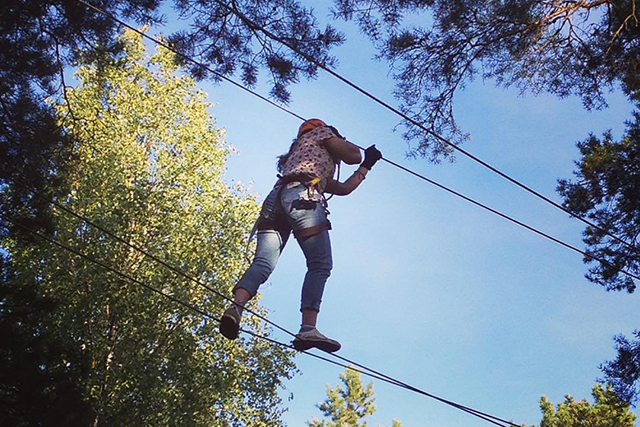 I felt challenged by the courses, but never really out of my depths. I've been zip lining before but this was much more fun. Sort of like zip lines crossed with rock climbing. Usually once you've finished the obstacles for one route, you got to zip down to the ground. Most of these pictures don't do justice how high up on some routes you really are!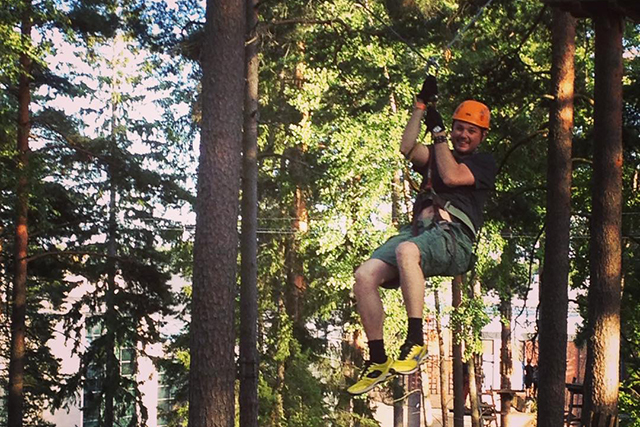 I really enjoyed this place and would love to go back! Admission was 23 euros each, but includes all the equipment and you can stay for as long as you like.