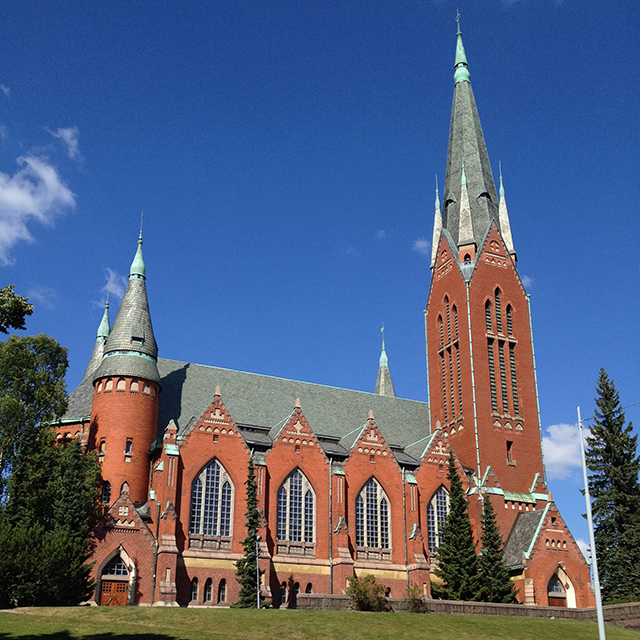 Trying to get in a little more local sightseeing while the weather is still nice. Turku is small, and most travel sites about Finland focus only on Helsinki (or northern lights trips up north). Tim and I haven't really hit the museums yet, but wandering around new neighborhoods and visiting churches has proven to be a really lovely way to spend the afternoon.
And let me tell you that St. Michaels is one of my new favorites. It isn't super old, it was completed in 1905 and the neighborhood around it is all busy streets and really unremarkable buildings. But approaching the church is pretty dramatic. The church rises up on a grassy hill, completely dominating its own block. The exterior is striking, with huge spires and giant pointy gothic revival arches and windows. Getting a good picture of the whole thing is surprisingly difficult, especially with the busy streets and construction surrounding the block.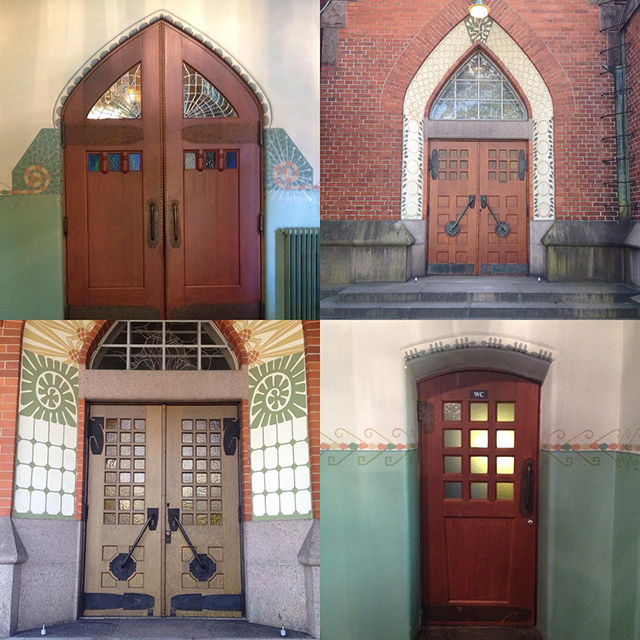 I got really excited though when I walked up the big stairs up the hill to the entrance. St. Michael's does a lot of things right, and doorways are one of those things. The doorway on the lower left was one of the exterior doors in the front and I knew right away that I was going to like this church. I mean even the WC has a cool doorway!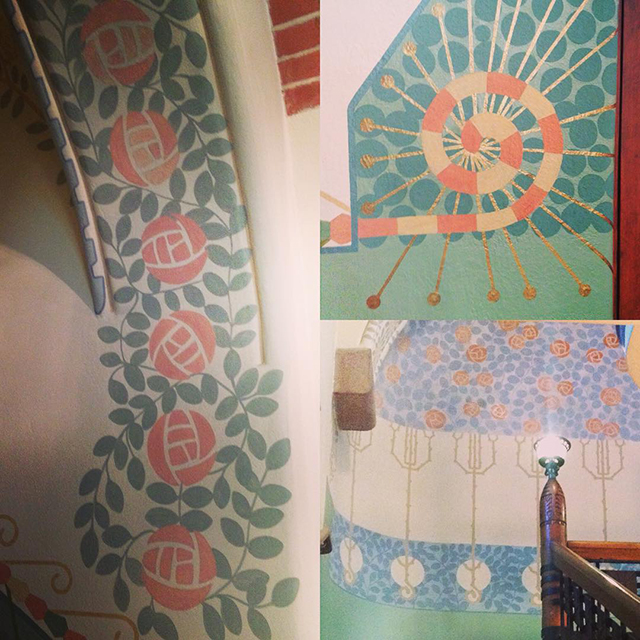 Stepping into the main entrance, the art nouveau paintings are really stunning. The colors are rich, including some gold paint and the stylized nature representations are really really really beautiful. I loved the roses the most, but I also like the ferns and various trees. I want clothes decorated like this, I want my house decorated like this and I want fabric decorated like this. Not even kidding!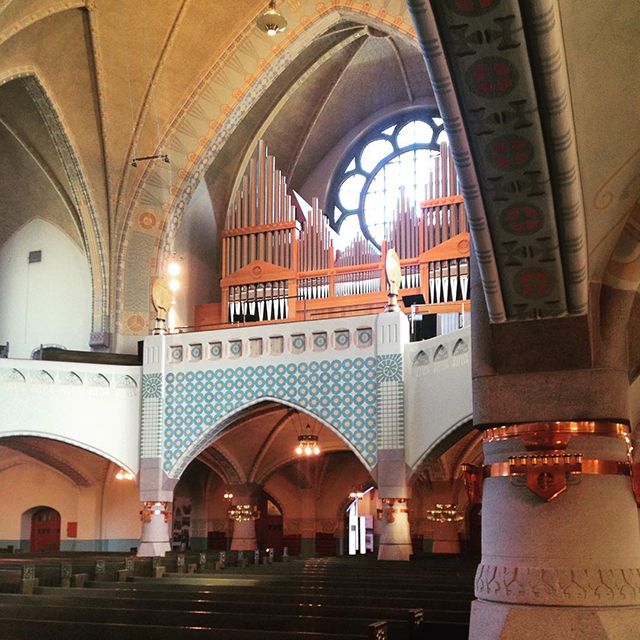 I took about a million photos with my super old iPhone, but it was really sunny and it was hard to capture everything. It would certainly be worth it to go back on a cloudy day and take the big camera. The painted images continued inside the main part of the church, and the soapstone altar and copper sconces all had a a cohesive and wonderful design aesthetic. Unfortunately, there were traditional church stained glass above the altar that completely ruined the entire cohesiveness. I took a picture of it, but can't bring myself to post it! I am not against that type of stained glass (I have albums full of of them from France and the low countries), but in this church, with all the other details fitting in, it just seemed wrong. There is other stained glass in the church that did fit with the design and it was breathtaking.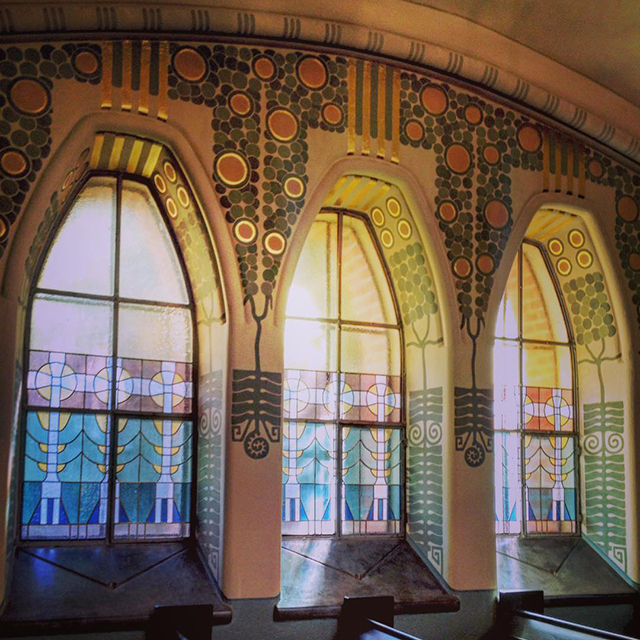 Again, the Turku and Kaarina Parish website has helpful information in English. Even the parish site mentions the design unity and offending stained glass and effectively block them in the one image that faces the altar!